Corey Anfinson
Our Team
Community Engagement Specialist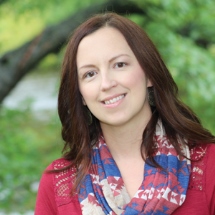 What is one thing you love about working at Incourage?
I love being able to work in the community and meet new residents. I enjoy learning more about what they are passionate about and how we can all make our community the best it can be.
What is your favorite place in the community and why?
I love our lakes and the river. I am lucky enough to live near Lake Arrowhead and there is nothing better than taking a quick walk down to the lake and just spending time enjoying the beautiful view. I especially love it in the fall when the leaves are changing and the air is crisp. It is a good reminder of how lucky I am to call this place home.
What is your dream job, if you didn't work at Incourage?
Fl0ral shop delivery girl! I have very little talent at all when it comes to arrangements or knowing the different types of flowers, but I sure do love them. Flowers are often shared in important moments of people's lives like the celebration of birthday or an anniversary, the excitement of a new baby or a retirement, and sometimes the sorrow as we mourn the loss of a loved one. I would love to be able to share in these moments and bring smiles to the faces of those receiving this gift.
What is your favorite quote or riddle?
"I've learned that people will forget what you said, people will forget what you did, but people will never forget how you made them feel." -Maya Angelou
715-818-6191