Emily Kent
Our Team
Executive Support Specialist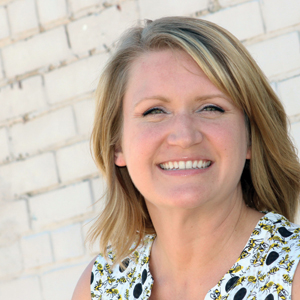 What is one thing you love about working at Incourage?
I love the people. This is a group of honest, passionate, intelligent, hard-working people with a shared vision of a community that works well for everyone. Not only that, but they don't seek praise or attention for all their hard work; they only want the satisfaction of seeing their community evolve in response to their effort. This group of people is truly an inspiration to be around.
What is your favorite place in the community and why?
I'm new to the community and still enjoying the thrill of trying new places and activities, so it is difficult to choose just one favorite place yet. However, I love nature and have spent many hours walking or biking along the river or around one of the beautiful lakes in the area. But I've also always loved the library! Free books – yay!
What would be your dream job, if you didn't work at Incourage?
I have always wanted to own and operate a small Bed and Breakfast. I like the idea of inviting people from a wide array of places into my home and sharing good food, a comfortable room and a community full of wonderful activities to keep them busy during their stay. While acting as an ambassador for my community, I would be eager to learn about where they come from and their different life stories. I picture opening my Bed and Breakfast when I retire (and I think that Incourage will contribute to the awesome community I'll get to share with my guests).
What is your favorite season or holiday?
I love the winter holiday season! The day after Thanksgiving, I hang all my holiday decorations while blasting holiday music throughout the house. I secretly listen to holiday music throughout the month of November, but the day after Thanksgiving, it is no longer a secret; I play those tunes exclusively through Christmas (and sometimes even through New Year's). Not only that, but my daughter's birthday and my birthday are both in December, offering even more opportunities to celebrate the month! I enjoy family events, gift-giving, snow, holiday lights, hot drinks, cozy scarves, big blankets and a lot of snuggles from my daughter!
715-818-6172