Heather McKellips
Our Team
Interim CEO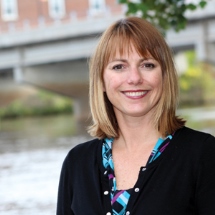 What is one thing you love about working at Incourage?
I love working for an organization that truly cares about the community and everyone who lives here.
What is your favorite place in the community and why?
On the river with my family and friends. It has been great seeing the river transition from a working river to a weekend destination for all. My kids love to wakeboard and go tubing while I soak up the sun!
What would be your dream job, if you didn't work at Incourage?
I would be Kelly Ripa's co-host.
What is your favorite movie of all time?
Too hard to pick one! Pride and Prejudice is one of my favorites because I have always loved the book.
What is your favorite season or holiday?
Fall – football, harvest, and changing leaves.
715-818-6193