Stephen Turner
Our Team
Operations Specialist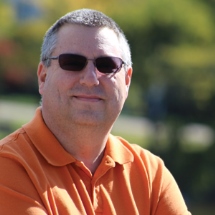 What is one thing you love about working at Incourage?
All of my coworkers are here for more than a job. Everyone seems to truly believe in the mission of Incourage and it shows in how they do their work.
What is your favorite place in the community and why?
The Tribune building. Even though it is only the shell of a building at this time, I can see the future potential.
What is your favorite season or holiday?
Fall, I love the colors and smell of fallen leaves and the fresh crisp air. It's a time of year where you don't need air conditioning or heat.
What is your favorite quote or riddle?
I have keys but do not lock. I have space but have no room. You can enter but not come in. What am I?
715-818-6178