Community Picnic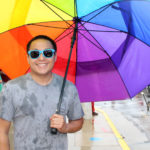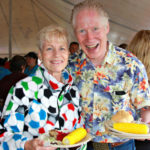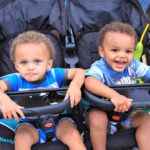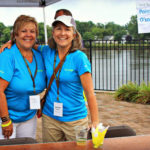 Attendees enjoy the 2017 Community Picnic in downtown Wisconsin Rapids on the
bank of the Wisconsin River.
2018 Community Picnic
Mark your calendar for this year's picnic: Wednesday, August 1, 4:30 – 8 p.m. in downtown Wisconsin Rapids!
The Community Picnic celebrates our community and the value of every person here. This event is offered at no charge with local food, beverages and family fun, thanks to many partners and donors. To give, go to incouragecf.org. See you there!
The Community Picnic is only a month away and we still need 150+ volunteers! Last year, 300 residents volunteered to make the picnic happen. Volunteers sign up for a two-hour shift, which still gives you time to enjoy the picnic. Sign up to help; you'll meet new people! It's a great family or group activity too. Click here to volunteer!
Residents want YOU to volunteer and they made this great video to prove it!
2017 Community Picnic
In 2017, we saw an increase in residents and organizations contributing time, money, goods or services. Last year's picnic partners helped ensure the success of the picnic, proving that good things happen in our community – rain or shine. Read the full story here, or watch the video!
Many thanks to our community partners and volunteers who helped make the Picnic another success!
Advanced Disposal, Affordable Maytag, Aqua Skiers, Assumption Catholic Schools, Baker Street Grill, Blooming From the Heart, Blu Play Cafe, Branding Iron Supper Club, Bull's Eye Country Club, Burger King, Chat-R-Box Restaurant, City of Wisconsin Rapids, Clean Green Action, Community Fundraising Resource Center, Crazy Davis Sugar Emporium, Current Technologies, CVS Pharmacy, Daily Tribune Media, Dairy Queen, Dairy State Cheese Co., Donahue Super Sports, Entertainment (The Antonettes, DNR, Dancers), Family Natural Foods, First Congregational United Church of Christ, Gee & Me Jump Around, Golden Acre Farms, Gotta Go Rentals, Grace's, Great Expectations, Heartland Farms, Higher Grounds Bakery & Coffee House, Home Run Electric, Hotel Mead, lncourage, Jack-John Media Collective, J2 Catering, Khang Family Farm, Knights of Columbus, Leo's Tractors and Trucks, Local 2-187, Lonely Oak Farm, Nekoosa United Church of Christ, North Central Utility, Ocean Spray, ODC, Okray Family Farms, Party Time Cakes, Peach Street Farmers Market, Piggly Wiggly, Rapids Mall, Ron's Refrigeration & Air Conditioning, Rubi Reds, The School at Altenburg's Farm, Schroeder Brothers Farm, Shaw Lee, Subway, Tommy's Homegrown Veggies, Tractor Supply Co., Vang Produce, Vespertine Gardens, Water Works & Lighting Commission, Wild Horse Saloon & Banquet Facility, Wisconsin River Meats, Wood County Farmers Market, WR Auxiliary Police, WR Citizen's Police Academy and Alumni Association, WR Fire Department, WR Moravian Church, WR Rafters, WRYSA, Xiong Family Farms, and our 300+ volunteers!
Why a Community Picnic?
Incourage established the Community Picnic in 2012, providing an open and inclusive setting for:
fostering connections among neighbors
highlighting local assets
promoting collaboration between local businesses and organizations
This event helps to realize the organization's vision of a community that works well for all people.
Incourage believes that there is no better way to build relationships and increase understanding than to spend time together. When you get to know your neighbors, it changes your understanding of this place. Working together, we will realize our community's full potential.
In 2017, we were humbled by these statistics, showing that the Picnic is becoming increasingly community-owned:
73 picnic partners (businesses and organizations donating services or goods); 43 of the partners were food providers (providing ingredients and products, cooking pork and hot dogs, making salads, side dishes and desserts). In 2016, we had 61 picnic partners.
90% of this year's meal incorporated local ingredients.
300 volunteers donated more than 800 hours of service before, during and after the picnic.
2017 PICNIC PHOTOS
Click on any image to enlarge
Videos