Community Picnic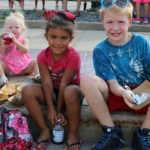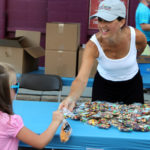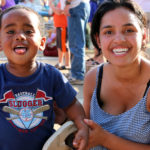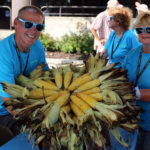 Over 7,000 people attended the 2016 Community Picnic in downtown Wisconsin Rapids on the
bank of the Wisconsin River.
2017 Community Picnic
Mark your calendars and join us for the 6th annual Community Picnic on Wednesday, August 2, in downtown Wisconsin Rapids. Come and celebrate what makes this community great – its people! The picnic features local food, beverages, and family fun, all at no charge. We are happy to share that our volunteer need is filled!
Why a Community Picnic?
Incourage established the Community Picnic in 2012, providing an open and inclusive setting for:
fostering connections among neighbors
highlighting local assets
promoting collaboration between local businesses and organizations
This event helps to realize the organization's vision of a community that works well for all people.
Incourage believes that there is no better way to build relationships and increase understanding than to spend time together. When you get to know your neighbors, it changes your understanding of this place. Working together, we will realize our community's full potential.
Volunteers
Over 400 volunteers stepped forward and were assigned to tasks that gave back approximately 1,000 hours to their community – both the day of the Picnic and the week leading up to it!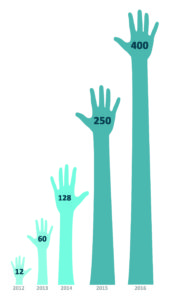 Local Food Served
Approximately three-fourths of the food partners served local products or incorporated local ingredients into their menu items.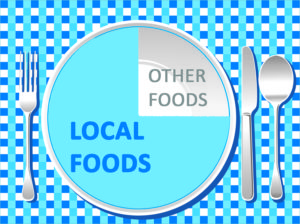 How is the picnic becoming community-owned?
The engagement and generosity of our community has grown significantly over the last several years with the portion of donated products and services better than tripling and the number of volunteer hours multiplying by 12!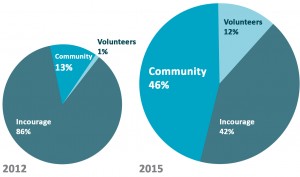 The 2016 Community Picnic was made possible by:
Advanced Disposal; Altenburg's Country Gardens; Aspirus Riverview Hospital & Clinics; Badger Utility; Catalyst Paper; Chet's Blueberry Farm; City of Wisconsin Rapids; Clean, Green Action; Crazy Davis Sugar Emporium; Current Technologies; CVS Pharmacy; Daily Tribune Media; Dairy Queen; Dairy State Cheese Co; Donahue Super Sports; Epic Shave Ice; Great Expectations; Heartland Farms; Heid Music; Hidden Creek Kitchens; Higher Grounds Bakery Cafe; Home Depot; IBEW 1147; Incourage; Jamaican Kitchens; J2 Catering; Knights of Columbus; Leo's Tractors and Trucks; Local 2-187; Musicians: Bob Schillinger & Bob Kosmoski, Connie & Jack Faville, Galynne Riggenbach, Pam Ross, and Sarah Salewski; Ocean Spray; Produce Plus; Quality Foods IGA; Renaissance Learning, Inc.; Rocky Rococo; Ron's Refrigeration & Air Conditioning, Inc.; Rubi Reds; Shaw Lee; Solarus; SUP the Rapids LLC; Thao Community of WR; Tractor Supply; Verso; Wild Horse Saloon & Banquet Facility; WI Potato & Vegetable Growers Association; WR Auxiliary Police; WR Citizen's Police Academy; WR Citizen's Police Academy Alumni Association; WR Fire Department; WR Police Department; and our many Community Volunteers.
2016 PICNIC PHOTOS
Click on any image to enlarge
Videos
The Community Picnic provides an opportunity for people to come together to celebrate living in south Wood County. We asked 2015 picnic goers, "In five words or less, what makes our community special?" Let's see what they had to say!
You can tell that Harold Altenburg loves his community, no buts about it! He helps makes things happen and has the infectious ability to rally others for their help too! (Interview from 2014 Community Picnic).