Events
STAY CONNECTED TO INCOURAGE – MARK YOUR CALENDAR!
December 10: Incourage on WFHR Morning Magazine | 10:30am |1320 AM radio | webstream
WATCH INCOURAGE UPDATES ON RIVER CITIES COMMUNITY ACCESS Wed 9:30am | Wed 8:30pm | Sat 8:30am | Solarus channel 3 | Charter channels 996 and 985 | Online | Program is produced monthly and runs 4 times a week
WHAT WILL THE TRIBUNE BUILDING LOOK LIKE IN THE FUTURE? RESIDENTS DECIDE!
The Tribune Building Project started when Incourage purchased a unique historic property (former Daily Tribune offices) along the Wisconsin River with the intent that residents would decide its future use. Over 700 people have participated in Phase 1 and 2. Learn about the decisions made at TribuneBuilding.org. Check back for future meeting dates.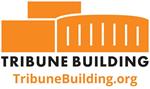 LOW COST & FREE SERVICES/EVENTS
What's Up: Low Cost & Free Events  Incourage and MIT are piloting a calendar of local services, events and screenings—information that can help residents during employment transition. Details here »
COMMUNITY PICNIC
Incourage Community Picnic took place on August 6, 2014