Events
What will the former Tribune Building become? Help in the decision-making!
Tribune Building – Phase II Design and Construction public meeting dates will be announced in Spring. More information here >>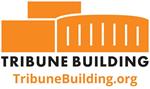 LOW COST & FREE SERVICES/EVENTS
What's Up: Low Cost & Free Events  Incourage and MIT are piloting a calendar of local services, events and screenings—information that can help residents during employment transition. Details here »
FREE COMPUTER LABS & CLASSES
Call for dates and times for free classes and/or open computer labs at the locations listed below.
Nekoosa  Charles and JoAnne Lester Library 715.886.7879
Rome  Lester Public Library of Rome 715.325.8990
Vesper  Lester Public Library of Vesper 715.569.4669
Wisconsin Rapids
Literacy Council of Wood County 1.855.483.7229
Lowell Center 715.421.1051
McMillan Memorial Library 715.422.5136
Mid-State Technical College Academic Support Center 715.422.5496
Senior Citizens Employment and Training 715.323.5835
Wisconsin Rapids Job Center 715.422.5000
Brochure – free labs and classes >>