Impact Investing – why it matters
Incourage envisions a community that works well for all, with a sustainable, inclusive local economy. One way we do that is through impact investing.
Impact investing is investing in organizations, entrepreneurs and funds to generate measurable social and environmental impact, along with a financial return. Through our Community Impact Investing Fund, Incourage supports positive change in community development and economic growth.
Incourage board member Dale Bikowski believes impact investing matters for our community.
"This fund is put to work by investing locally and helping the economy," Dale explained. "You're targeting or impacting certain areas of your community that you want to focus on and have an impact on. Investments such as these help the community by providing new jobs and increased opportunities. Impact investing isn't anything new. It's been around for decades, if not centuries. People have always been looking to help each other out."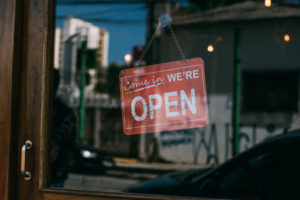 Impact investing supports local entrepreneurs, and supporting entrepreneurs is a key focus of Incourage's Tribune project in downtown Wisconsin Rapids. The Tribune will be a community accelerator, accelerating economic growth, impact and value and promoting connections among individuals and institutions.
According to Dale, "There will be many opportunities for entrepreneurs to start up and increase their businesses in the Tribune. Impact investing will allow us to channel those funds locally to help those business owners and get them going."
Incourage's established the Community Impact Investing Fund to allow local community members to invest in their community. No donation is too small, as all contributions are pooled into one fund to allow the opportunities to be funded as needed.
"It's very difficult for an individual person to find and screen these projects to figure out exactly where they should put their money locally," Dale said. "It's much easier to pool the money at Incourage, where they will then identify projects and see which have the best possible gain and most impact on our community."
Dale sees the wisdom of impact investing and made a personal contribution through Incourage's Community Impact Investment Fund. "I wanted to be one of the first investors in this fund. I contributed to show my support and my belief in what we're doing."
For Dale, it's just the beginning of helping create a community – and economy – that works well for all.
"I see a lot of change in the community, giving a lot more hope for residents. It's very exciting to be involved in helping lead that effort."