Donna Anderson
Secretary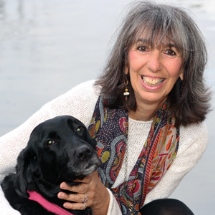 What is one thing you love about serving on the Incourage Board of Directors?
Serving as an Incourage board member gives me the opportunity to build and strengthen the bonds and attachments among friends, families, neighbors, and all residents to further the vision of a community that works well for all people!
What is your favorite place in the community and why?
Having spent most of my time in south Wood County living with the river as my backyard, any space along our beautiful waterline feels special to me. However, I love spending time with others (including my furry friends), and find joy in any place in our community that invites connection, social space, and shared fun!
Where do you work, and what is your title?
I have had the privilege of providing Pediatric Physical Therapy services for children attending WRPS, infants participating in the Wood County Birth to Three Program, and their families for over 25 years. In addition to my local role as a PT, I am a Certified Educator of Infant Massage (CEIM) for Infant Massage USA, and an International Trainer with the International Association of Infant Massage. I am grateful to have spent the majority of my professional life connected to amazing families, working to live out in practice my mission and intention to gentle our world!
What is your favorite season or holiday?
My favorite holiday would have to be birthdays! These special holidays offer an ongoing, year-round opportunity to celebrate all the wonderful people in my life – my amazing friends and family members whom I love and care about.
What is your favorite quote or riddle?
"Where touching begins, there love and humanity also begin." -Ashley Montague
In his statement, Ashley speaks to the extraordinary ability of touch to connect us to one another beyond the physicality. The emotional power of touch enables us to love and support one another; embracing our similarities and differences, and encouraging us to build the caring, nurturing relationships that connect us all.