Betsy Wood
Our Team
Managing Director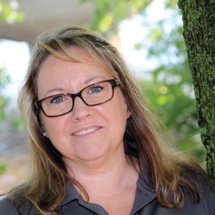 What is one thing you love about working at Incourage?
I love that Incourage employees link arms with the community in multiple ways and focuses on what we can do for the long term good of the community.
What is your favorite place in the community and why?
I love the walking/biking trails that provide opportunities to enjoy the river and beauty that surrounds us.
Why do you choose to live here?
My husband and I moved our family here many years ago and saw a community that provided more opportunities for our children through the school system and church youth programs. Now that our children are grown we will remain in this community as it is our home.
What would be your dream job, if you didn't work at Incourage?
Working with elderly and children to bridge the divide between the generations.
What is your favorite movie of all time?
Quartet
What is your favorite season or holiday?
Christmas
What is your favorite quote or riddle?
"Doing what is right, even when no one is looking, is to be a person of integrity."
715-818-6175