Dawn Neuman
Our Team
CFO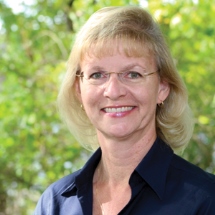 What is one thing you love about working at Incourage?
In life it is often easy to get caught up in tending history and managing the present, with less time spent on shaping the future as we would like it to be. At Incourage I enjoy the opportunity every day to actively explore and pursue what is and can be possible in shaping a better tomorrow.
What is your favorite place in the community and why?
I enjoy the neighborhood we live in near Immanuel Lutheran School. It is convenient, friendly, safe, relaxed, and affordable.
What community are you from, and where do you currently reside?
I am originally from Manchester, WI and have resided in Wisconsin Rapids since 1998.
What is your favorite movie of all time?
My favorite movie is The Blues Brothers. The combination of clever lines, silly humor and great music makes for a fun escape.
What is your favorite quote or riddle?
"All that it takes for evil to flourish is all good people to do nothing." This modern variation of the old Edmund Burke saying has often helped me to remember to strive to do something, rather than nothing, when faced with injustice.
715-818-6174