Joy Honkomp
Our Team
Community Engagement Coordinator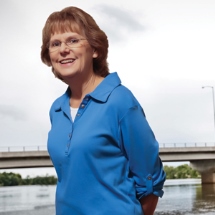 What is one thing you love about working at Incourage?
I love working with the staff who showcase their care and passion about the local communities, and respect each other and their views.
What is your favorite place in the community and why?
One place is hard to pick! I just appreciate that there are many parks and bodies of water in the area. You can use them for recreation or relaxation.
What community are you from, and where do you currently reside?
I grew up in Nekoosa and currently live in the Town of Saratoga.
What is your favorite movie of all time?
Polar Express – I watch it every year, and the young boy in it reminds me of one of my grandsons.
What is your favorite season or holiday?
Summer – I love sunshine, warm weather, and the abundance of daylight.
715-423-3863