Many options for entrepreneurs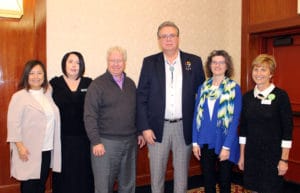 Say you're interested in starting a business, but don't have the credit, experience, collateral, etc. for a bank or credit union loan. Your dream doesn't end there.
There are several business financing alternatives available that many entrepreneurs and financial institutions may not be aware of: Community Development Financial Institution (CDFI) loans.
A CDFI provides flexible alternatives when a bank or credit union can't provide a loan, explained Mike Hetzel of Wisconsin Women's Business Initiative Corporation (WWBIC). "CDFIs complement what banks are doing, not compete with them." Since CDFIs were introduced in Wisconsin 28 years ago, $1.8 billion has been loaned to individuals working to better their lives and their communities as entrepreneurs.
Incourage highlighted these financial and other small business educational resources at its October Entrepreneurship Development Series. The event brought together local aspiring entrepreneurs, business owners and representatives from state and local CDFIs.
The goal? To create more awareness about the services and resources available to both local entrepreneurs and established small businesses who need both financing support, and expert guidance on almost any topic that will help to achieve small business success.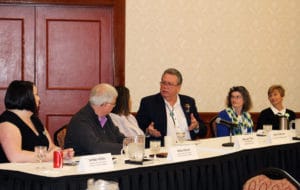 Strengthening these connections will build a stronger local economy and create deeper connections between business owners and local lenders, including CDFIs.
"If we don't learn to collaborate together, we are doing no service to the communities we serve," said May yer Thao, CEO of the Hmong Wisconsin Chamber of Commerce, who took part in a panel at the event.
Some examples of what CDFIs provide include:
Loans and connections to a loan officer
Volunteers with expertise in law, accounting, bookkeeping and marketing
Free business education classes
Succession planning help
"We are committed to helping those with less wealth and assets succeed," emphasized Mary Patoka, CEO of CAP Services, an organization that provides CDFI lending and other resources.
Incourage has invested thousands of dollars in CDFIs for more than 10 years. As loans are paid off by borrowers, money is re-used for more loans.
To learn more about the services CDFIs provide, go to: