Join Us
Mon. Jun 8, 2020
Philanthropy is the love of h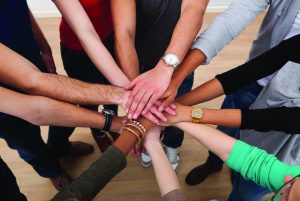 umanity. At Incourage, we take this definition to heart.
Everyone deserves an opportunity to thrive. When one in our community hurts, the entire community hurts. It is time to stand alongside those most impacted by inequities in our community with commitment and action. To listen. To research and learn more. To amplify voices. To speak up. To call our representatives. To support black, indigenous, and people of color-owned businesses in our community and nation.
Learning and having conversations is a good place to start. Waiting in silence is not.
We at Incourage are committed to the learning journey of understanding and actively supporting our community in doing better for everyone who calls this place their home. Join us on this urgent and necessary journey.
---