Meet your neighbor at the Community Picnic
Tue. Jul 29, 2014
When you attend Incourage Community Foundation's 3rd Annual Community Picnic, you'll find it's an event where one neighbor leads to another.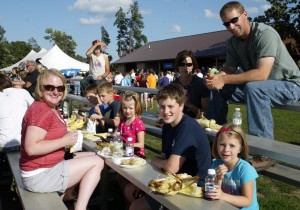 "We believe that when you get to know your neighbors through conversation, it changes the way we understand our community and helps us realize our full potential," said Incourage Picnic spokesperson Chelsey Mazurek. "Our neighbors make this community a great place to live and work, and we're celebrating that."
Kathy Bohman attended last year's picnic with her family. "The community picnic is a fabulous community event! What a great way to celebrate a great community with awesome food and friends," she said.
The picnic takes place Wednesday, August 6 at Lake Wazeecha's Red Sands Park from 4:30-8 p.m.
Everything at the community picnic is free: local food, beverages, and family fun. Entertainment includes ski teams, live music, kids' inflatables, clowns and more. Picnickers are asked to bring lawn chairs or picnic blankets.
Last year, nearly 3,000 people attended the picnic. This year, more than 100 people and organizations are helping out.
"We're delighted with the number of residents stepping up with supplies and to volunteer," Mazurek said. "Each year, our community picnic gets bigger and better, as more and more residents come together to celebrate the many good things in south Wood County."
And, according to Mazurek, there is a vision for the picnic's future. "We'd love to see this become a community-owned picnic and become an event where everyone contributes their time, talents, and treasures," Mazurek said, with a final request. "Start a conversation with someone you don't know. I'll bet it leads you to a new neighbor."
For more information about the Community Picnic, call Incourage at 715.423-3863.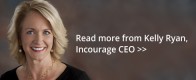 ---