Scholarships Available to Area Students
Wed. Dec 19, 2018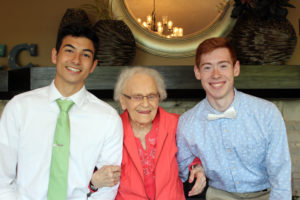 (Wisconsin Rapids, WI, December 19, 2018) – Applications are now being accepted for more than 180 scholarships offered through Incourage.
Scholarships provide support to high school students seeking assistance for college tuition. There are also scholarships for non-traditional students pursuing a college education, and scholarships for college students in their second year and higher.
Each scholarship is unique. Some are established in a specific field of interest, and others are created to honor loved ones.
The common element in all scholarships is the charitable spirit of the donors who created them.
"We believe that education gives people the opportunity to realize their full potential. We're grateful for the individuals and groups who make these scholarships possible," said Dawn Vruwink, who oversees Incourage's scholarship application process.
For more information about a scholarship fund or general questions, please contact Vruwink at [email protected] or call 715.818.6176. The deadline for scholarships is January 31. For more information, or to apply, visit www.incouragecf.org/for-students.
---