Tribune Building receives $400K ArtPlace grant!
Wed. Jun 25, 2014
We did it! Tribune Building receives 2014 ArtPlace America grant!
We're excited to announce that the Tribune Building Project has been selected to receive a $400,000 Creative Placemaking grant from ArtPlace America. The Tribune Building is a unique historic property along the Wisconsin River in downtown Wisconsin Rapids — purchased by Incourage with the intent that residents would decide its future use and design. To date, over 500 community members have been involved in deciding the building's future; read summaries of each decision at TribuneBuilding.org.
This exciting ArtPlace America investment will help to realize the resident-led vision for the building's future — including enhancements to the rooftop, expanded exterior landscaping, and interior storytelling and signage. ArtPlace received more than 1,200 letters of inquiry to incorporate the arts into projects that help shape communities' social, physical and economic futures. Only 55 projects were chosen to receive funding, and the Tribune Building is the only one chosen in Wisconsin! To date, ArtPlace has invested $56.8 million in 189 projects in 122 communities across the U.S.
Read more from Kelly Ryan, Incourage CEO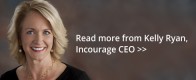 Join the next Tribune Building meeting on July 29 > details here
Media Contact:
Jen Perry, Communications
Phone: 715.423.3863
About Incourage
Established in rural Wisconsin in 1994 to serve the changing needs of the south Wood County area, Incourage has become a nationally-recognized leader in place-based philanthropy and community development. Guided by values of equity, opportunity and shared stewardship, Incourage envisions a community that works well for all people. One physical manifestation of this vision is the Tribune, which demonstrates Incourage's resident-centered approach to growing a strong and inclusive local economy. To learn more, visit incouragecf.org.
---