TV show features local nature and recreation benefits
Wed. Sep 5, 2012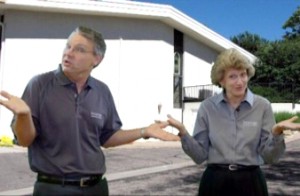 Tune in to Incourage's monthly cable TV show, Are You In?  to see the courageous work being done by our friends and neighbors. This month's episode highlights Nature and Recreation.
When Incourage Community Foundation completed a community survey earlier this year, residents identified access to Nature and Recreation as very important to quality of life here. This month's episode features Laura Nelson, from the Wisconsin Rapids Area Convention and Visitors Bureau, John Bingham from Central Wisconsin BMX, Wood County Park Administrator Chad Schooley, and Amy Scheide from Great Expectations. Each highlights the courageous work they've been involved with.
Are You In? airs on River Cities Community Access TV on Saturdays at 8:30 a.m. and Wednesdays at 9:30 a.m. and 8:30 p.m. on Solarus, Channel 3, Charter Channels 96/985. Or watch online at http://wrpeg.pegcentral.com/player.php?video=bc820669aba1f93f04aa559bb6c7a467.
---