Wisconsin Rapids to host Investing in Healthy Communities Conference 
Mon. Dec 5, 2016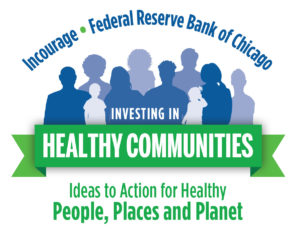 No matter the location or population, healthy people and strong economies are important components of a healthy community. Investing in Healthy Communities will highlight the connections between health, community development and economic development in communities, as well as the opportunities for these fields to improve outcomes by working more closely together.
Co-sponsored by Incourage and the Federal Reserve Bank of Chicago, this day-long conference will focus on the interdependence of urban and rural communities – how each contribute to and rely on the other – and opportunities to strengthen this connectivity. The conference will also share leading practices in healthy economic development, sustainability and investment, with a special focus on innovative approaches to move from ideas to action.
If you plan to attend, or would like more information, please contact Jen Perry at [email protected]. To see an agenda of presentations and presenters, go to: Investing In Healthy Communities agenda. Follow this conference on Twitter at: #HealthyStrongWI16.
WHERE:
Hotel Mead
451 E. Grand Avenue
Wisconsin Rapids, WI 54494
WHEN:
Wednesday, December 7, 2016
8:30 a.m. – 4:30 p.m.
---