Thompsons Incourage Their Community
If you visit Nekoosa, you don't have to go far to connect with a place or person that's been touched by the generosity of Dr. John and Germaine Thompson.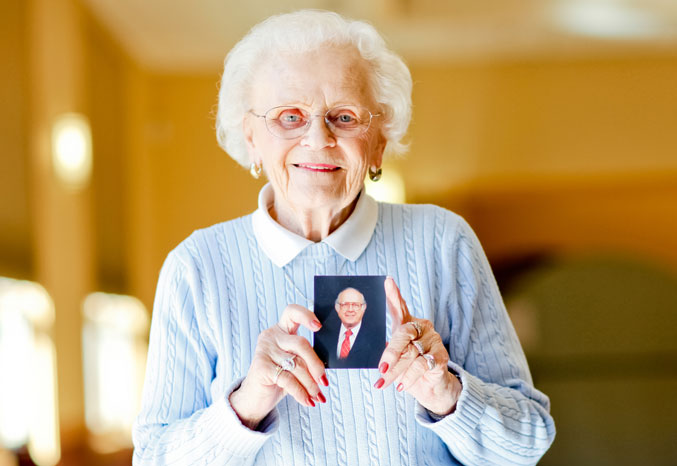 Drive by Riverside Park and you'll see the shadowy figure of a soldier kneeling at the Veterans Memorial. John was integral in establishing that memorial. John served as a fighter pilot during World War II and was captured as a prisoner of war. Despite that, he returned to service during the Korean Conflict.
John and Germaine, along with hundreds of others—including Incourage—helped the community achieve its dream of a new Senior/Community Center, which opened its doors in 2010.
Thompsons show what it means to be good citizens and their passion for youth through their Good Citizenship Award, a scholarship fund held at Incourage. Each year, they provide scholarships to a graduating male and female Nekoosa High School senior.
"John and I always felt very strongly about supporting youth and letting them know how important they are to our community," Germaine noted. "Through our scholarship, we recognize youth who exhibit qualities like volunteerism, creative achievements, integrity, character and leadership."
Dr. Thompson was a physician in Nekoosa for 43 years. Though he passed away in 2007, his spirit lives on in the many lives he touched and in the good work Germaine continues.
---