Kelly Ryan: Community Picnic: It's about us
Tue. Aug 2, 2016
Five years ago Incourage made a bet on the people of south Wood County. We bet that if we replaced our traditional annual meeting with a community picnic celebrating local assets and designed to be welcoming and open to all, you'd show up. We hoped you might support the event in some way over time and might even help it grow into an annual, community-owned and led effort.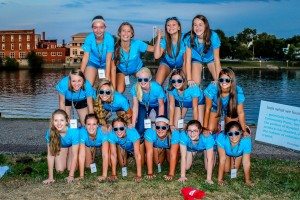 Here's to the people of south Wood County. You not only showed up, you asked "What can I do to help next year?". We have over 400 volunteers registered for this year's picnic! There are now more volunteers for the picnic than we had attendees at our traditional annual meeting. And, the composition of the volunteers and attendees at the picnic is more diverse and reflective of our community. People of all ages, income, professions, political views and ability are coming together to donate time, talent and resources to make the community picnic a success.
A local farmer, Harold Altenburg, called the first year and asked, "What can I bring to the picnic?". He showed up with 1,000 ears of corn, a roasting machine and volunteer help. Harold will likely exceed 20,000 ears of corn donated since the event began at this year's picnic. Corn that is grown with love, served with a never-ending smile and a positive comment about our great community. Harold's enthusiasm is contagious – take a look at his comments from a past picnic.
Partner organizations, including food vendors, have increased every year. As of this morning, 60 community partners are contributing time, labor, product and services. Although the picnic is offered at no cost to attendees, many people want to make a financial contribution – especially after experiencing the event. Free will financial contributions are accepted onsite at the picnic or online.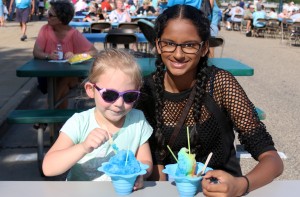 Every year the number of people attending has increased – we expect over 6,000 this year – and, perhaps, we'll even hit 7,000. The people of south Wood County are showing up and we're happy to welcome all to this event.
Importantly, this picnic is about so much more than food.
It's about transitioning an economy, celebrating our assets and restoring a sense of pride and hope in our community.
Healthy communities create enabling conditions for all people to meet their full potential. We can't support all people in meeting their full potential if we don't know them.
Healthy economies are local and inclusive. Local and inclusive means we know the people who live in our shared community.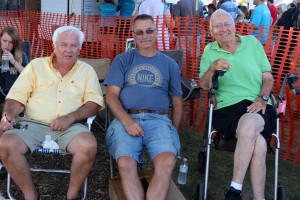 Look around at the picnic and really see the diversity of people that live in our community. Ask people to share their story. Why do they live here? What are their hopes for the future? What do they love about this place? What are their challenges?
Join us on the riverfront in downtown Wisconsin Rapids this Wednesday at 4:30. Get an ear of corn and a smile from Harold, food from generous local vendors, enjoy local talent and meet someone you don't know. You'll be building a healthy community and economy in the process.
See you there!
Kelly
---