Resident Profile - Kent & Karen Kehus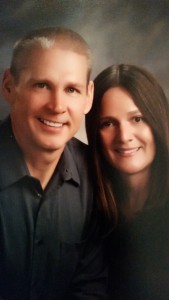 Photo contributed by Kent and Karen Kehus
Grand Rapids residents Kent and Karen Kehus jumped at the chance to be a part of the Tribune Building Project from the very beginning. They both saw a rare and unique opportunity to be directly involved in a community development project.
"We saw it as the opportunity of a lifetime," the couple said. "We were hooked after the first meeting and knew we would stay involved throughout the life cycle of the Project. We have learned that if you have a vision, direction, and community involvement, anything is possible."
For Kent and Karen, the Project has driven their excitement and involvement in the community, attending various City meetings. They are quick to share their involvement with the Tribune Building Project at clubs and organizations, emphasizing the positivity and sense of community they experienced throughout the entire process. They are eager to continue the conversation, as well.
"We think it is important that discussions continue between meetings. We are ambassadors to the community for this project and have encouraged other people to become involved."
You can get involved by joining residents, Kent and Karen, and Team Incourage at the next Tribune meetings.
---