Resident Profile - Kim Kosik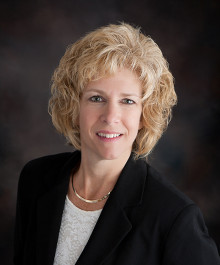 "The Project was like nothing else I've been involved in. That was evident from the beginning, being a project led by residents."
Kim Kosik got involved with the Tribune Building Project right away.  As a 30-year resident of the Wisconsin Rapids area, one of her greatest hopes for our community is for vibrancy to return to the downtown.
"The Tribune marks new activity in the downtown area and I wanted to be a part of the excitement," Kim explained.
Through her participation as both an attendee and table host at meetings, Kim has established relationships that would not have happened otherwise. Kim enjoys meeting new people and says she was given that opportunity while collaborating with others to make the Tribune a success.
"I learned how residents who didn't know each other before the Project were able to work together, come up with new ideas, and put them into action," Kim said. "With that, they had a sense of ownership. I also learned more about leadership and speaking in front of my peers more easily."
Going forward, Kim will be able to act on that knowledge by sharing with others what a resident-led project means, and how rewarding it can be to work together on a project of such caliber and see your hard work turn into a destination for all people to enjoy!
The Tribune has inspired Kim to become more engaged and invested in her community. Through a renewed hope of downtown vitality, Kim was motivated to purchase a vacant building and invited residents to come and literally write their ideas on the walls. Since then she has renovated two upstairs apartments, both of which are now occupied. In addition to her participation with the Tribune and downtown, you can find Kim contributing her time and talent elsewhere in the community with the Wisconsin Rapids Lioness Club, Incourage's Wisconsin Rapids Area Progress Fund Committee, and the Mayor's Council on Beautification Committee.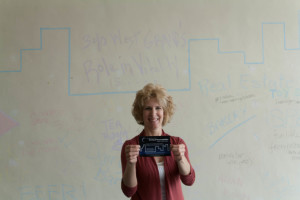 ---