Resident Profile - Joel Kuehnhold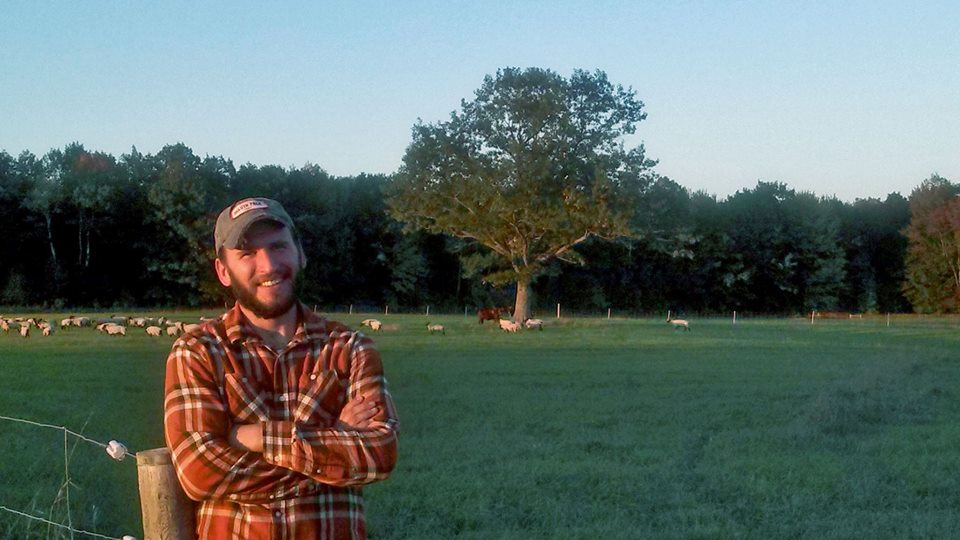 "It is so cool to see a community-building process where everyone has a place at the table, every opinion is valued and respected, and the ownership of the project truly belongs to everyone."
Milladore resident Joel Kuehnhold wasn't initially involved in the Tribune Building Project. However, while traveling to Park Falls to visit a community greenhouse with a group of residents that included an Incourage team member and board member, he learned about the Project. Joel felt it was something in which he needed to become involved. He began participating in the engagement process during the Design Phase.
Through the Tribune, Joel has learned how to engage people in developing a sense of pride, ownership, and resilience while making major change in our community. "Meeting and working with new people cements my place as a resident of central Wisconsin. The connections I have with my fellow community members make me want to do more to help others feel that same sense of value. That iconic brick building is tangible evidence of our community's spirit and resolve to deliver a sense of place and belonging to all residents," Joel said.
Joel's greatest hope for our community is to see it continue to be a dynamic collection of individuals who are willing to take a calculated risk in making a positive difference in the lives of others. "We are a humble community, and I want us to be recognized for the strength and character we have exhibited in this community building process. We must continue working together, playing together, and encouraging each other every day, in every way."
The sustainability features and learning opportunities of "that iconic brick building" are of major interest to Joel. Outside of the Tribune process and his full-time farming job at Lonely Oak Farm, Joel serves on the state leadership board for Farm to School programming in schools; promotes sustainable agriculture through Central Rivers Farmshed; serves on the advisory board for the Center for Integrated Agricultural Systems at UW-Madison; and promotes forest stewardship and improving water resources with Golden Sands Resource Conservation and Development Council.
---